In today's spotlight I'm joining
in
celebrating the release of
Book 1 in the
Brontë Sisters
Mysteries
Before they became legendary writers, Charlotte Brontë, Emily Brontë, and Anne Brontë were detectors in this charming historical mystery...
Yorkshire, 1845. A young wife and mother has gone missing from her home, leaving behind two small children and a large pool of blood. Just a few miles away, a humble parson's daughters—the Brontë sisters—learn of the crime. Charlotte, Emily, and Anne Brontë are horrified and intrigued by the mysterious disappearance.
These three creative, energetic, and resourceful women quickly realize that they have all the skills required to make for excellent "lady detectors." Not yet published novelists, they have well-honed imaginations and are expert readers. And, as Charlotte remarks, "detecting is reading between the lines—it's seeing what is not there."
As they investigate, Charlotte, Emily, and Anne are confronted with a society that believes a woman's place is in the home, not scouring the countryside looking for clues. But nothing will stop the sisters from discovering what happened to the vanished bride, even as they find their own lives are in great peril...
First time in (trade) paperback.
Imagining around history

I love history. I've been thinking about why I love history recently, and wondering if it is because I have reached 'a certain age' where suddenly the past holds a new kind of resonance for me, but then I realised that I've actually loved history since I was a child. When I was little, I used to pretend to be Anne Boleyn breaking out of the Tower to curse Henry VIII and fly away to a life of adventure. (My Anne was also a witch)

Understanding and remembering history is essential in order to build a better future. Resolving to never forget and to always seek to further understand momentous events in human history is the only way not to repeat mistake and tragedies. And for me, facts are important, when we know that an event happened or a person lived and their lives meant a certain thing for sure, we shouldn't mess with that. However, that still leaves plenty of room for imagination.

Even with everything we know about the Bronte family, which is quite a lot, thanks to the letters that Charlotte's friend Ellen Nussey kept, we still only know about 5% of what happened day to day in their live for certain. Only 5%.

That leaves us with 95% of extraordinary lives that will forever be unchartered. And for me, the idea of populating some of that vast unknown territory with stories that pay homage to, and redraw attention to the sisters has living human beings to new readers, was something to exciting to ignore.

Charlotte, Emily and Anne's lives were short, full of tragedy and loss. And yet also so full of love, hope, faith and boundless creativity that they found the resolve to break out of the restrictions imposed on them by mid 19th society class system and expectations of women. When they wrote their novels, they were not only writing in that moment, they were also speaking to the future. Giving a voice, a purpose and a reason to people around the world who wouldn't be born for generations. It's such a rare and remarkable achievement that it makes total sense to me that these extraordinary, fiercely intelligent and relentlessly curious women could have been perfectly capable and minded to investigate and solve mysteries.

So, in the Vanished Bride what I have tried to do, is to is built this imaginary strand of their life as closely around that 5% that we know as possible. And I'm always very clear about what it true and what is invented, in the hopes that it might encourage even just a few people to find out more about the Brontes and their works.

They have given me so much. As a lonely child living in difficult circumstances, they gave me refuge in their books. As a young woman, they gave me courage and a voice. Now as a author, wife and mother they have given me community, opportunity and friendship. If I can give them, even if only in this imaginary, playful way, a little bit more of the life that they so deserved, it seems to me to be the very least I can do.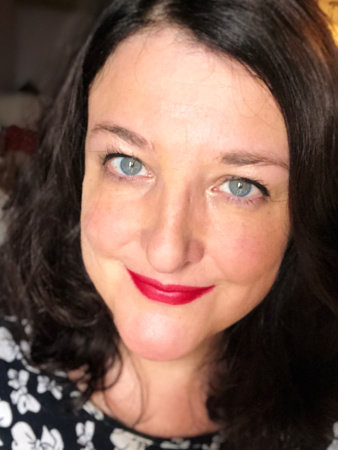 Bella Ellis
is the Brontë-esque pseudonym of an acclaimed author of numerous novels for adults and children. She first visited the former home of the Brontë sisters when she was ten years old. From the moment she stepped over the threshold she was hooked, and she embarked on a lifelong love affair with Charlotte, Emily, and Anne; their life; their literature; and their remarkable legacy.