That means it's time to share a recipe from
another great cozy mystery!
This week's recipe is from
Book 1 in the Alaskan Diner Mysteries
A young chef bites off more than she can chew when she returns to her Alaskan hometown to take over her parents' diner.
When Chef Charlotte "Charlie" Cooke was offered the chance to leave San Francisco and return home to Elkview, Alaska, and take over her mother's diner, she didn't even consider saying no. For the past year, she's built a comfortable existence, spending her days making sure the restaurant runs smoothly and that her cat, Eggs Benedict, is appropriately pampered. But soon life at the diner starts feeling a little one-note.
Determined to bring fresh life and flavors to the Bear Claw Diner, Charlie starts planning changes to the menu, which has grown stale over the years. But her plans are fried when her head chef, Oliver turns up dead after a bitter and public fight over Charlie's ideas—leaving Charlie as the prime suspect.
With her career, freedom, and life all on thin ice, Charlie must find out who the real killer is, before it's too late.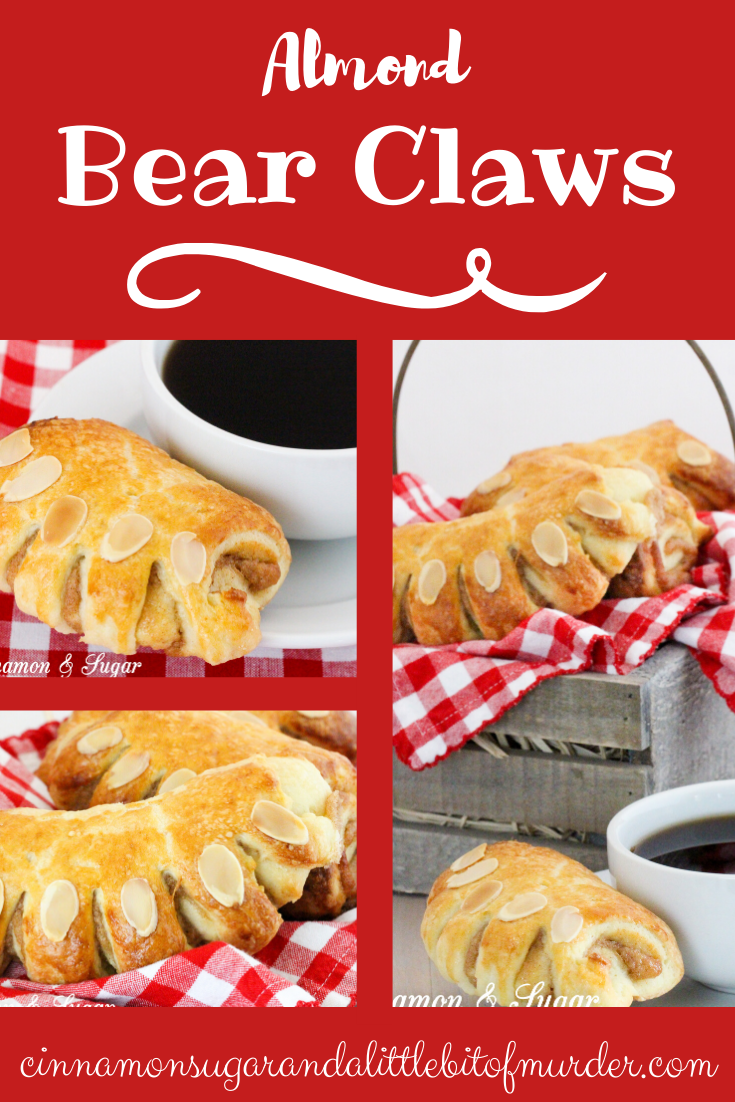 Ingredients
1-1/2

cups

cold butter, cut into 1/2-inch pieces

5

cups

all-purpose flour, divided

1

package (1/4 ounce) active dry yeast

1-1/4

cups

half-and-half

1/4

cup

sugar

1/4

teaspoon

salt

1

egg
Filling Ingredients:
2/3

cup

almond paste (7-ounce package)

1/4

cup

powdered sugar

1

teaspoon

ground cinnamon

1/4

teaspoon

salt

1

teaspoon

vanilla extract

2

egg whites
Topping Ingredients: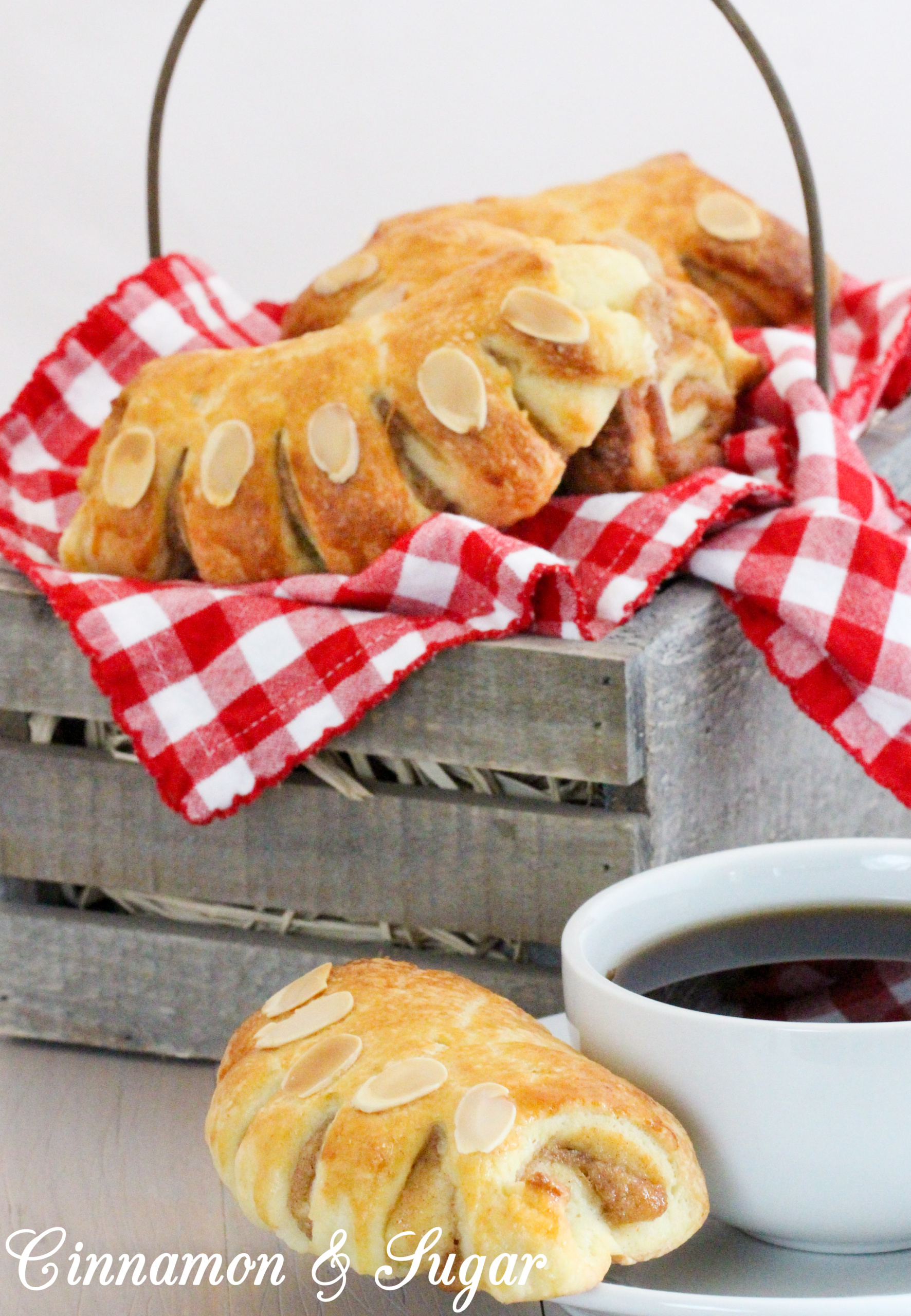 Instructions
Pastry:
Mix butter with 3 cups of flour until well coated. Refrigerate until needed.

Combine yeast and remaining 2 cups flour.

In a saucepan, heat half-and-half, sugar, and salt to 110 - 115 degrees (F). Add to yeast mixture. Beat until smooth. Beat in egg.

Stir in butter mixture just until moistened.

Roll out dough on a well-floured surface into a rectangle. Fold into thirds from the short edge and roll back into a large rectangle. Repeat 2 more times.

Roll dough into rectangle about 8 inches wide and 1/4 inch thick. Cut dough in half lengthwise to make two 4-inch wide strips. Refrigerate at least 3 hours or overnight.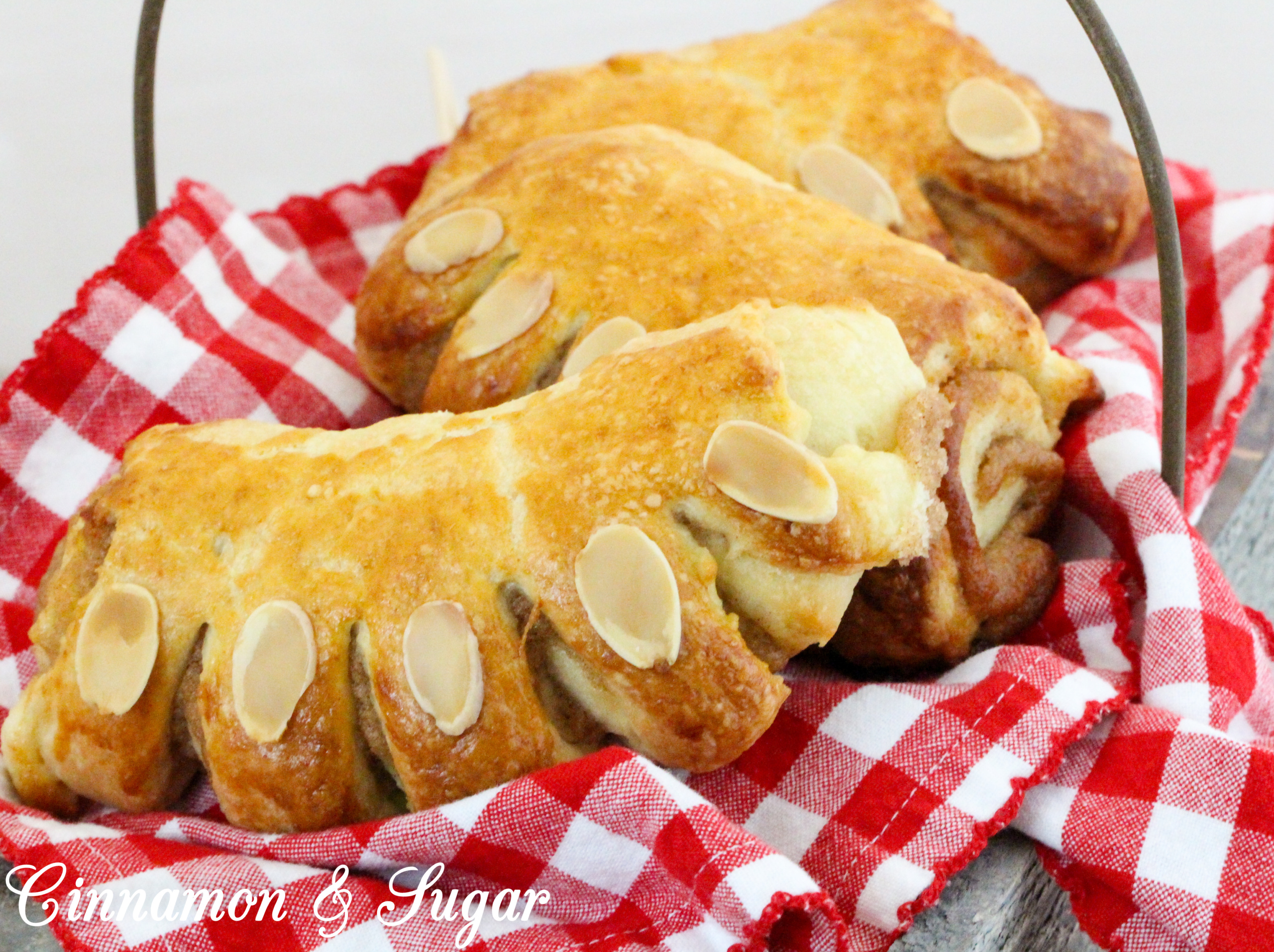 Filling:
Break the almond paste into pieces and place almond paste, sugar, cinnamon, salt and vanilla in a large bowl and beat until mixture is crumbly.

Add egg whites and beat until mixture is smooth.
Combining:
Working with 1 piece of dough at a time, roll dough to about 8 inches wide. Use a spatula to spread the filling on each half of the dough. Roll dough over filling and cut each roll into equal size sections, usually 8 pieces total.

Place pastries seam-side down on a baking sheet. Make 4 cuts on one side of each pastry, extending at least 1inch into the pastry to create "fingers." Curve the pastry into a slight arch to separate the fingers. Cover tray loosely with plastic wrap and let rise for 1-1/2 to 2 hours, or until doubled in size.

Preheat oven to 400 ℉. Beat whole egg in a small bowl and brush each pastry with egg. Place one almond half or sliced almond onto each finger to form a claw.

Bake for 15-20 minutes, or until golden brown. Allow bear claws to cool on a wire rack before serving.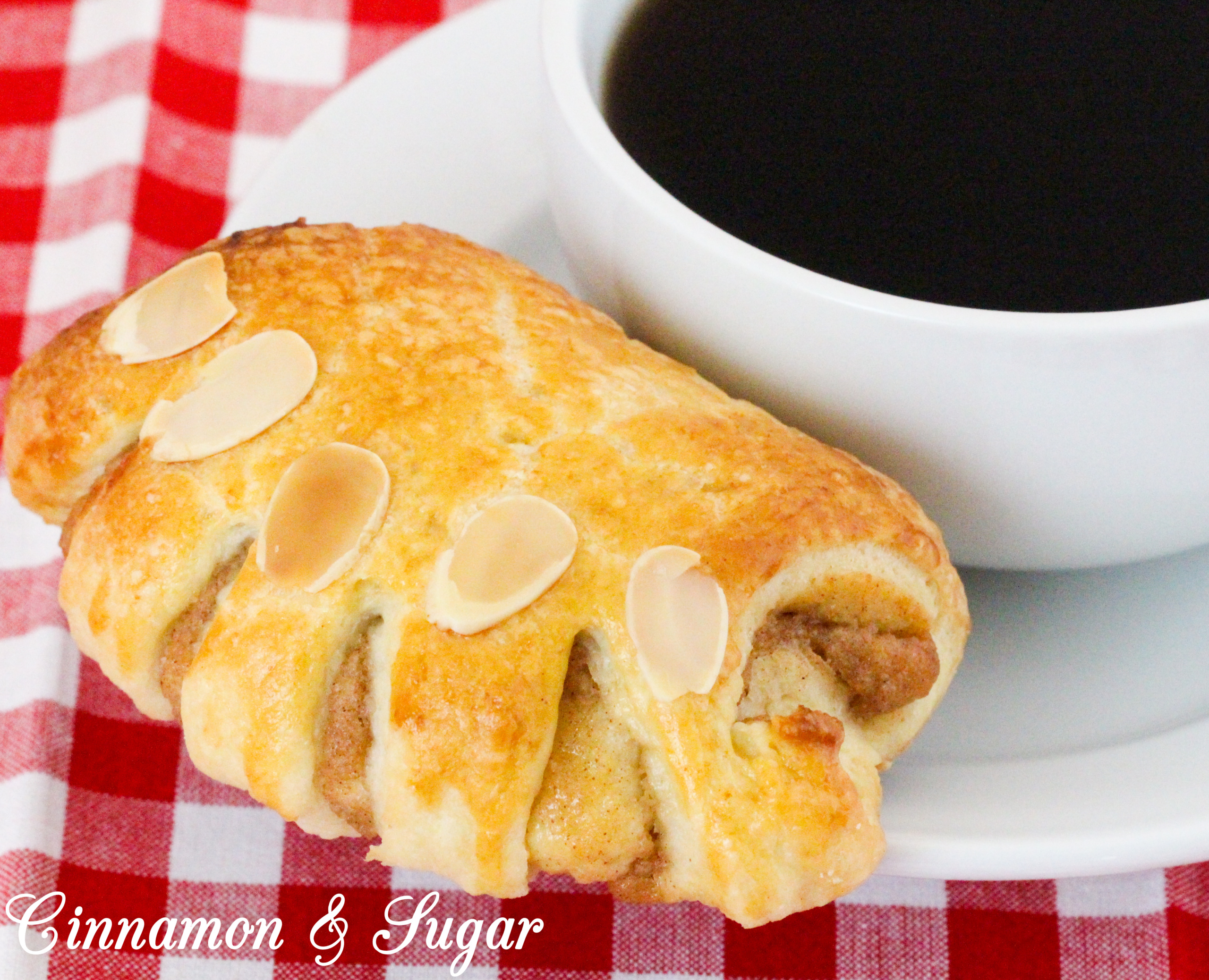 That's one bear claw I wouldn't mind being attacked by!
I've always wanted to visit Alaska, well, by way of an Alaskan cruise, so I was happy to see another cozy in this state. It's one of the reasons I wanted to read, MOUSSE AND MURDER. The other reason is because of the author. Elizabeth Logan is the pen name for author Camille Minichino. I have loved every cozy mystery she has written. I now add this book to that list.
Right off, on the first page, I clicked with protagonist, Chef Charlie Cooke. We share a quirkiness. Lying to her mother makes her feel she'll do jail time (although for me it was h**l). She talks to her cat, and imagines his answers. I hold full conversations like this with my dog. I like her more and more as the book progressed.
As for the story itself, MOUSSE AND MURDER is a smart, well plotted mystery that has everything I look for when starting not only a new book, but a new series. The speed in which author Logan let the mystery play out was simply perfect. She didn't rush it, nor did she drag it out. It truly was dead on.
If the second installment is anything like MOUSSE AND MURDER, we can all look forward to reading this series for a long time to come.
Please keep reading to check out my
Book Beginnings on Fridays
Both the BB and 56 are from
Share the first sentence (or so) of the book you are reading.
Rules:
*Grab a book, any book.
*Turn to page 56 or 56% in your eReader
(If you have to improvise, that's okay.)
*Find any sentence, (or few, just don't spoil it) that grab you.
*Post it
.
I disconnected the phone call, waiting for the sirens, ready to be arrested and thrown into the women's side of the tiny jail in Elkview, Alaska.
"How is 'Keep off the grass' shorter than 'No lettuce'?" he asked.